A homogenized soil data file for global environmental research: A subset of FAO, ISRIC and NRCS profiles
A homogenized, global set of 1,125 soil profiles is presented. These profiles have been extracted from the database developed at ISRIC for a project on "World Inventory of Soil Emission Potentials" (WISE), as a contribution to the activities of the Global Soils Data Task Group of IGBP-DIS. The subset consists of a selection of 665 profiles originating from digital data files released by the Natural Resources Conservation Service (NRCS, Lincoln), 250 profiles obtained from the Food and Agriculture Organization (FAO, Rome), and 210 profiles from the reference collection of the International Soil Reference and Information Centre (ISRIC, Wageningen). All profiles are georeferenced and classified in the FAO-Unesco Legend whereby they can be linked to the edited and digital version of the FAO-Unesco Soil Map of the World. This data set is being released in the public domain for use by global modellers and other interested scientists. It is envisaged that the data set will be expanded by ISRIC when new, uniform soil profile data become available.
----
Note:
a) A more recent version (some 10,000 profiles) of WISE profiles is available at: https://data.isric.org/geonetwork/?uuid=a351682c-330a-4995-a5a1-57ad160e621c (2009)
c) For a larger compilation see the WoSIS database: https://isric.org/explore/wosis (2017)
Simple
Date (

Creation

)

1995-07-01T09:25:00
Edition

1
Identifier

0f85c381-e496-47d9-89d8-f1fe2ee1a517
Presentation form

Digital profile
Purpose

A collection of harmonized soil profile data that may be used for a range of applications; see https://isric.org/content/wise-publications for examples.
Status

Completed
Maintenance and update frequency

As needed
Keywords (

Theme

)

Calcium
Carbon
Cation Exchange Capacity
Electrical Conductivity
Nitrogen
Organic carbon
Soil Bulk Density
Soil Classification (FAO)
Soil Depth
Soil Horizons/Profile
Soil pH
Soil Salinity/Soil Sodicity
Soil Texture
Soil Water Holding Capacity
Lat / Lon
Site data
wise
Keywords (

Place

)
Continents, countries, sea regions of the world. (

Place

)

South America
Africa
North America
Oceania
Europe
Asia
Keywords
Keywords
Access constraints

License
Use constraints

License
Other constraints

The ISRIC Data and Software Policy governs the use by any user of the ISRIC website and web services, see:
Spatial representation type

Text, table
Denominator

1
Metadata language

eng
Character set

UTF8
Topic category

Geoscientific information
Begin date

1950-01-01
End date

1995-12-12
Supplemental Information

The data set's lineage is described in: https://isric.org/sites/default/files/isric_report_1995_10b.pdf
Reference system identifier

WGS 1984
Distribution format
OnLine resource
gmd:MD_Metadata
File identifier

0f85c381-e496-47d9-89d8-f1fe2ee1a517  

XML
Metadata language

eng
Character set

UTF8
Date stamp

2019-05-03T15:52:37
Metadata standard name

ISO 19115:2003/19139
Metadata standard version

1.0
Overviews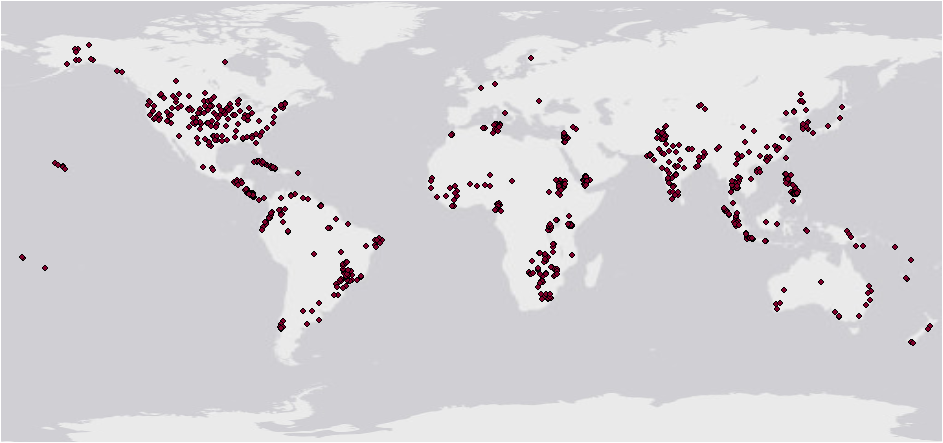 Provided by
0f85c381-e496-47d9-89d8-f1fe2ee1a517
  Access to the portal
Read here the full details and access to the data.
Associated resources
Not available